Distribution Type Surge Arresters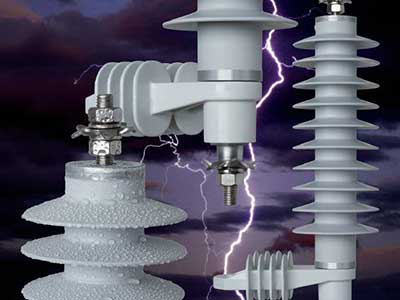 Excellent protective performance
KEMA tested quality assurance
High level of reliabity and durability
Specifications:
Description:
Distribution type surge arrester is designed to serve in distribution system and provide over-voltage protection. The varistor used in the arrester is subjected to a series of physical and electrical tests to ensure the protective ability, and the high-level housing verifies the insulating properties. The arrester has been designed and type tested according to IEC60099-4:2004 standard.
Features:
Excellent protective performance.
KEMA tested quality assurance.
High level of reliability and durability.
Techincal data:
Metal Oxide Polymer Housing (Gapless) type Surge Arrester (5kA)
Rated Voltage Ur,kV

9

12

15

21

24

36

MCOV, kV

7.75

10.2

12.5

17.0

20.0

30.0

Nominal current In, kA

5

Current Withstand Capacity 4/10μs, kA

65

Current Withstand Capacity 2ms, A

150

Residual voltage with 8/20 μs

current impulse, kV

27.0

36.0

45.0

63.0

72.0

108.0

Residual voltage at 30/60 μs

current impulse, kV

24.0

32.0

40.0

56.0

64.0

96.0

Power frequency withstand voltage (wet) kV

25

35

35

55

65

185

Max. Energy Discharge Capability kJ/kV - UC

2.8 Class1(IEC 60099-4)

Creepage distance, mm

450

550

550

750

850

1160

Length H, mm

260

290

290

350

381

470

Arc Distance h,mm

150

180

180

240

271

360
Metal Oxide Polymer Housing (Gapless) type Surge Arrester (10kA)
Rated VoltageUr,kV

9

12

15

21

24

36

MCOV, kV

7.75

10.2

12.5

17.0

20.0

30.0

Nominal current In, kA

10

Current Withstand Capacity 4/10μs, kA

100

Current Withstand Capacity 2ms, A

250

Residual voltage with 8/20 μs

current impulse, kV

27.0

36.0

45.0

63.0

72.0

108.0

Residual voltage at 30/60 μs

current impulse, kV

24.0

32.0

40.0

56.0

64.0

96.0

Power frequency withstand voltage (wet) kV

25

35

35

55

65

185

Max. Energy Discharge Capability kJ/kV - UC

2.1 Class1(IEC 60099-4)

Creepage distance, mm

450

550

550

750

850

1160

Length H, mm

260

290

290

350

381

470

Arc Distance h,mm

150

180

180

240

271

360